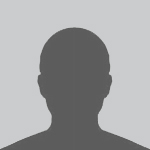 Joshua
What's supposed to go here anyway? I suppose something like the following...
Been tinkering with electronics and computers for as long as I can remember, either trying to fix something or just because I could. Went from hobby tinkerer to professional help desk monkey with a generous helping of web dev, app dev, sql, windows server, furniture mover, and anything else that happens to come up.
More recently (and entirely the fault of a certain project partner) I've gotten into micro-controller based projects and smart home systems. But I still maintain a handful of dev projects and servers for kicks (as evidenced by the existence of this site, which ironically is a project unto itself despite existing to show off our projects).
That's pretty much it for now. I'm sure I'll be filling out more in detail in various project posts.
Blog Posts
Projects